Gift Bundles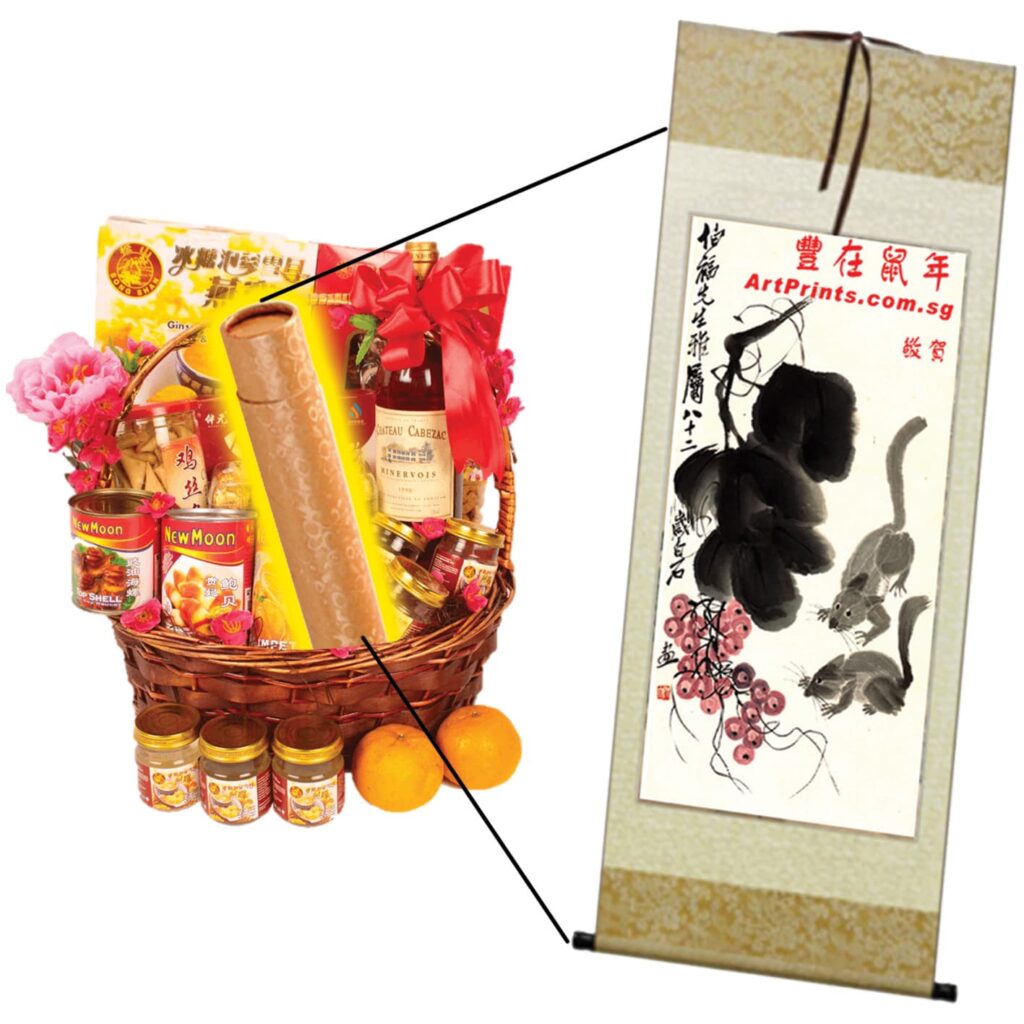 Stop following the crowd in only gifting food and beverages that are gone once consumed.
Ever thought of including an unique gift for your gift hamper / gift packages?
Look no further than ArtPrints.com.sg!
We specialise in printing Chinese art scrolls and Canvases – both are great timeless gift ideas!
Not only does this reflect well on the gift sender, it also pleasantly surprises the recipient!
We have hand selected the most famous painting replicas for your peruse inside this brochure.
Have a customer with a bigger budget?
No problem – we offer unbeatable individual customisation packages as well!
Why choose us instead – we use Epson large format printers with 100% genuine ink. These are renowned Giclée printers, and prints can last over 100 years given proper storage!
From now until 15th December 2019, we have a promotion specially for businesses like you!
We are also willing to repurchase remaining stocks of up to 10%! See below for details.
Local production does take time, so what are you waiting for – place your order via email now!
You can browse all the artwork available for purchase here, or order customised scroll.
Showing all 5 results