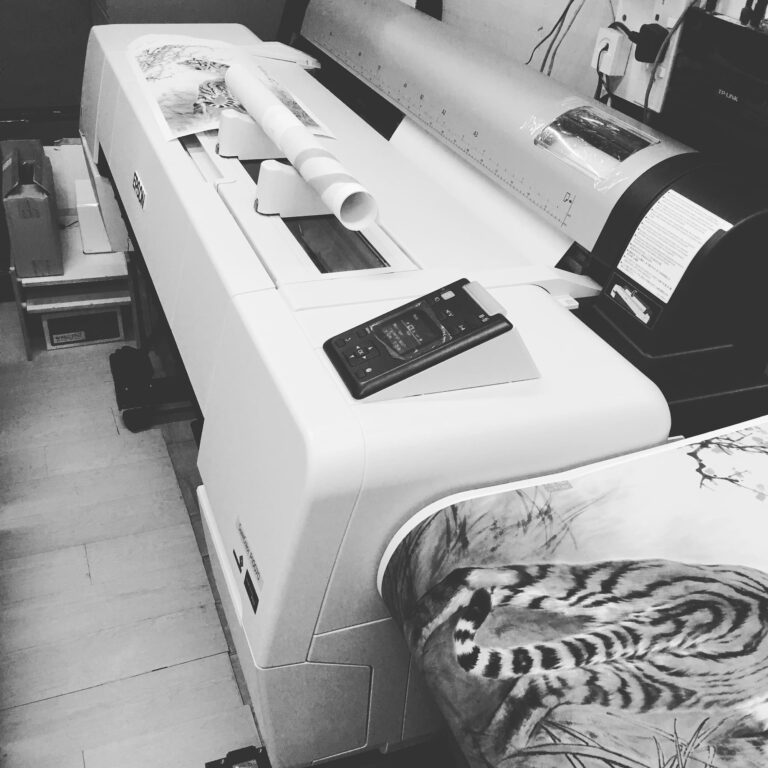 We believe honesty towards customers is the best way to forge a long term happy relationship.
To provide quality fine art at reasonable price, using top Giclée technology. Every home can own elegant fine art!
Art Prints Singapore is a sister site of OneDayPrint.
OneDayPrint, an online branding with top 3 google ranking for more than a decade, is currently the best one-stop-shop for all express sticker printing needs in Singapore.
As lovers of Chinese paintings, we're surprised at how little exposure traditional Chinese paintings get in Singapore.
Chinatown & Bras Basah have limited selection of Chinese paintings, and often the scrolls are not traditionally of the correct format (No inner lining, no edge wrapping etc) or cost close to a thousand dollars.
We thus decided to create a solution, with the help of Epson – widely acknowledged to be the best in Giclée printing, to start our venture into large format printing. We intend to bring into Art Prints the same spirit of excellence as OneDayPrint.
Give us a go – we will do everything we can to leave you a happy customer.
Respecting Copyright Laws
We reproduce art in adherence to both Singapore & WIPO's Copyright law. Requests that require us to do otherwise will not be entertained.
Integrity 
We believe honesty towards customers is the best way to forge a long term happy relationship.
Achieving the best through Innovation
In our opinion, the printer is an artist's hand to your artwork, the artist's brain / visualisation. The ink is, the painting's ink. We combine both art and technology, using the latest Epson printer with 10 different colours and 8000 print heads, to achieve the best possible result. Therefore our prints are both cheap and beautiful!
Ushering Art into Homes
It is part of our mission to spread fine art into each and every home in Singapore. In the past, traditional Chinese fine art can cost up to several thousands of dollars. Now, with the help of technology, even the most beautiful piece (given no copyright issue) is easily affordable.
Also featured in : https://blog.epson.com.sg/bringing-fine-art-to-life/