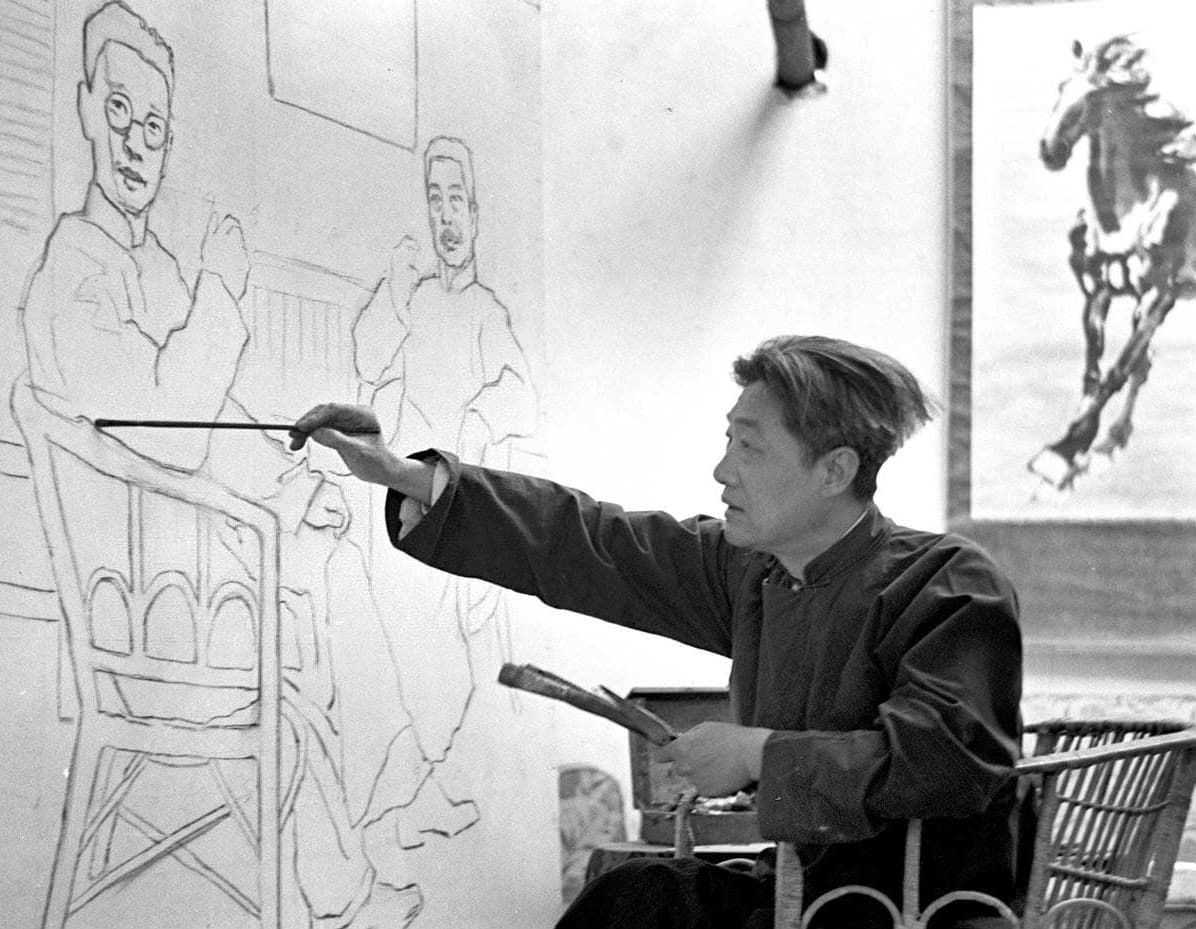 Xu Beihong (19 Jul 1895 – 26 Sep 1953)
徐悲鴻 (19 Jul 1895 – 26 Sep 1953)
He mastered the Western techniques and the Chinese techniques, applied masterfully the western realistic technique into Chinese painting and hence is reputed globally "the father of modern Chinese painting".
Xu Beihong was born in Jiangsu Province in 1895. At an early age, he learned from his father; poetry, calligraphy and painting, which provided him with a solid foundation for traditional culture.
At the age of 38, he successively held Chinese painting exhibitions and individual painting exhibitions in several countries at the invitation of several European countries and soon triggered a hit in the international painting circle. In the spring of 1940, he was invited by the great Indian poet, Tagore to teach in Visva—Bharati of India. There, he successively held painting exhibitions in the Santiniketan and Calcutta. Throughout the whole life of Xu Beihong, he always tightened his belt to purchase thousands of pieces of the finest painting works of different periods, protected them from being lost abroad and hence made significant contribution for preserving the cultural heritage of China.